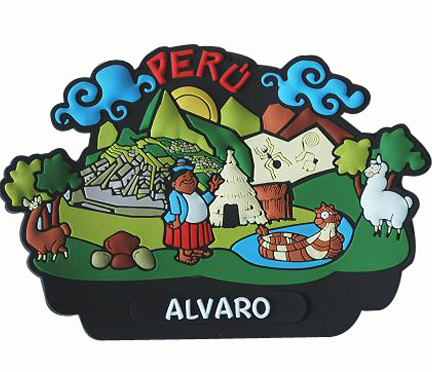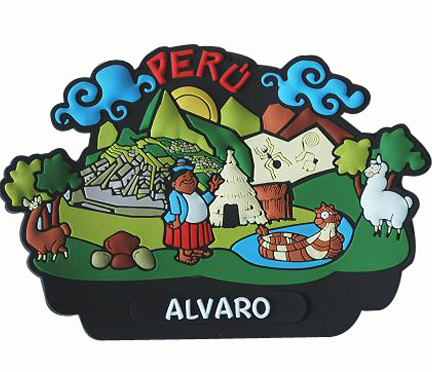 SKU: Peru Fridge Magnet
Category: Custom PVC Fridge Magnet
Custom soft PVC Rubber fridge magnet,refrigerator magnets
Fridge magnets are an amazing  Promotional & Branding product as they catch the customers eyes each time the Fridge is opened whether by kids or Adults.Fridge magnets made from soft PVC can accommodate virtually any design requirement you have.Fridge magnets  are very popular for fridge,desk,bookshelf,  cabinet, counter etc decorate.
Add your business logo to use it in promotional campaigns. Soft rubber PVC can be made in any shape you can think of: round, square, or custom shaped (die cut).A great feature of PVC products is the ability of giving them a 3D look (a quality of puffiness) that brings a 'real life' look.
Think about it: your company logo on someone's fridge 24x7x365. That's a lot of impressions.
It is time to make your own refrigerator magnets with soft magnets backing.You can show your design to us,or full customization is available.
What's do We Need to Know About Custom Rubber Fridge Magnet
Refrigerator magnet style: 2D&3D design
Give your fridge magnets a unique personality with a 3D design(or fake look with 2D layers)2d design means 2d layers,3d design means 3d layers.


One of the reasons people like love PVC is the almost infinite design possibilities, being able to have layers on top of layers, or below layers, can give your PVC refrigerator magnet an outstanding look. A sort of 3-dimensional look.
Custom refrigerator magnet at any size
Why do people choose PVC instead of plastic or printed fridge magnet? Design flexibility and adaptability.
We can make them in any size and any shape. We say no to standard sizes and shapes.
No more 2″ circles or rectangles (unless you want to).
Most of our soft rubber fridge are made in a custom shape, outlining your design.

Refrigerator magnet Backing
Normal use adhesive magnet for backing, also we can offer hard strong magnet.
Same as design shape magnet,or small size magnet for you choose.
Hard strong magnet can be put on PVC parts backing by adhesive,also can be put into PVC parts.


What's information need?
√ Fridge magnet design
Better in AI or PDF document),with length, width, thickness, layer , color (click here to download Pantone C card )& quantity information.

√ Package requires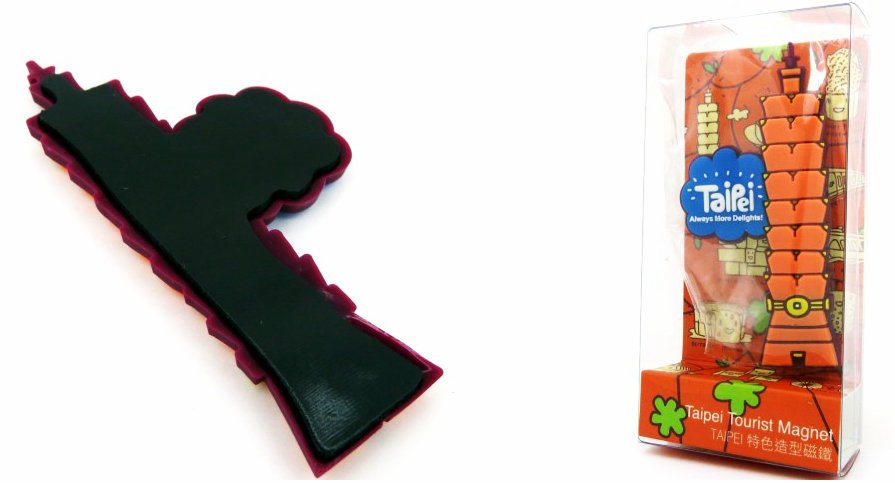 √ Testing requires detail, if need.
We only Eco-friendly PVC to manufacturing fridge magnet,can pass environmental certification testing. EU /USA /JP approval standards.


Do you have questions about Sot PVC Key chains for your Promotion or Giveaway?
Mobile/Whatsapp: +86 13798894682     Skype: jackielan160    Email: info@pvccreations.net
Shipping details:
Shipping method:by sea, by air, by DHL or by Fedex or other express
1. For small quantities, we suggest shipping by express door to door service as it is more favorable,
fast and convenient.
2. For bigger quantities, it can be shipped by air or sea.
3. We got very favorable price from express companies like DHL ,TNT and Fedex etc.
We welcome your inspection (in person or third party) at any time during the manufacturing and pre-shipping process. Please check our FAQ for more information.
Payment terms:
Payment: we offer terms of 50% deposit + 50% balance before shipment by  T/T, Western Union, Paypal etc
To inquire about products you are interested, please contact us directly, or submit a quote request from one of our product pages.
Order processing:
Step 1:Inquiry(your refrigerator magnets detail)
Step 2: Confirm refrigerator magnets design
Step 3: Payment
Step 4: Refrigerator magnets Sample
Step 5: Refrigerator magnets Production
Step 6: Delivery Refrigerator magnets