how to make your own PVC rubber keychains
How to make your own PVC rubber keychains
It is time to custom your old type key chain into cool keychains or cute keychains with personalized.for your car, bag, wallet. Fashionable 2d/3d rubber keychain style like star wars keychain,darth vader keychain, fairy tail happy keyring, pvc heart key tags,dave minion keychain, sailor moon keychain,music keychain etc unique key chains.If you want customized your own keychains online from us,pls click here
PVC CREATIONS INDUSTRIAL CO.,LTD as the key chain skilled manufacturer from China,custom best keychains to customer as follow step,
1.Choose eco-friendly pvc rubber material to custom keychains. Soft rubber PVC is an amazing material that can take on form you're thinking of.PVC is commonly used to make everyday items such as cup mats, cup holders, key chains, bottle openers, fridge magnets and other items that require lightweight reliability that is easy to work with.
Main material is PVC Power,environment-friendly oil,stabilizer ,pigment etc.We supply all the materials you need, click here to view our products.
2.Use aluminium alloy plate to make a mold.Customer can send design to us or our designer can make design in free.Then we use CNC machine to make mold. CNC machine support *.eps,*.dxf,*.plt,*.bmp .*dwg.*AI etc format.or customer can send only keychain images to us,we can make a design again.also from the design we can confirm the size and shape,thickness with customer.
3.Confirm the key chain colors,as usually we use Pantone C card to confirm with customer.if  you don't have, pls click here PANTONE CODES
4.Confirm the keychain accessories.Primarily is metal key rings for key chain.
5.Use pp plastic bag or customized bag/gift box as customer required.
more information pls contact as follow,
Whatsapp: +86 13798894682
Skype: jackielan160
Wechat: jackielan160
QQ: 3467476592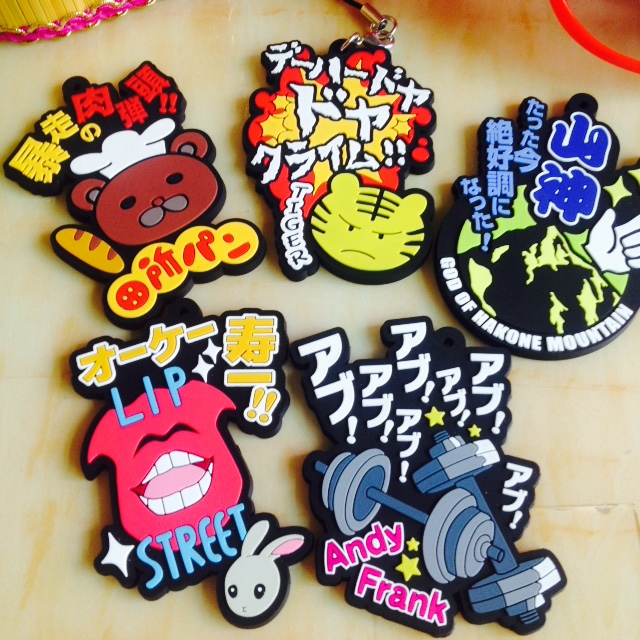 《"how to make your own PVC rubber keychains"》 有 2 条评论